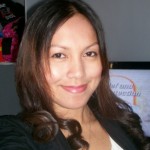 Let me quickly introduce myself and my work first.
I am from Manolo Fortich, Bukidnon and I came to live in Cagayan de Oro where I married and had a beautiful little daughter named Alexandra.
It's also in the City of Golden Friendship that I successfully passed the exam to become a real estate broker in 2012, before that I have already been an agent since 2011.
If any of the following statements is true… Contact me ASAP to make things quicker and more efficient:
I want to sell my property or to have my housing loan assumed by someone else.
I am looking for a property for rent or for sale in CDO.
I work and/or live abroad but I want to invest in Cagayan de Oro.
I am a motivated person looking for a job and I'm thinking about trying in real estate.
I have concerns regarding real estate generally.
[icon image="paper_and_pencil" align="left"]Contact Me: